Don't Get Flashed!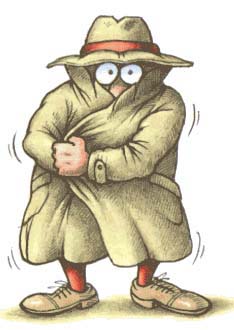 If you have recently gone to the web on your smartphone or tablet, surfed to a website that you like and seen a blank box instead of the content you wanted, then you've been Flashed.
You can't see the site because your device is not enabled with the software that plays "Flash" files. Flash, made by Abobe, is a brilliant tool for building incredible animations, awesome games, stunning websites and viewing video content.
Mobile browsers, however, are not automatically enabled to play Flash. Apple discourages it on their iPad as part of their business strategy, and make very hard to install – requiring hacks to get the Flash player installed. New applications are appearing that will ease the process, but it is clear that Flash is not a favored platform of Steve Jobs. Other tables like the Motorola XOOM require a FREE download from their "Market".
Once installed there are still problems with using Flash in a mobile environment. Some of the problems are related to bandwidth, where 3G and hype about 4G (really 3G with some slight modifications and hardly any increase in speed) can't keep up with the data hungry content that generally runs on Flash sites. To top off the problems, Flash may be stunting your search visibility as well, as the content in a Flash movie is not indexed by Google.
Colophon has watched this trend closely since smart phones hit the US market, and an alarming number of Flash websites with no mobile alternate get rolled out every day. Companies that purchased these site are missing out on a rapidly growing share of the market. The mobile market. (1)Half a billion people accessed mobile Internet worldwide in 2009. (2) By 2011, over 85 percent of new handsets will be able to access the mobile Web.
Make sure your website can be found. We create websites that are 100% Apple compliant and work well on mobile devices. Contact Colophon.