Content Is Still King!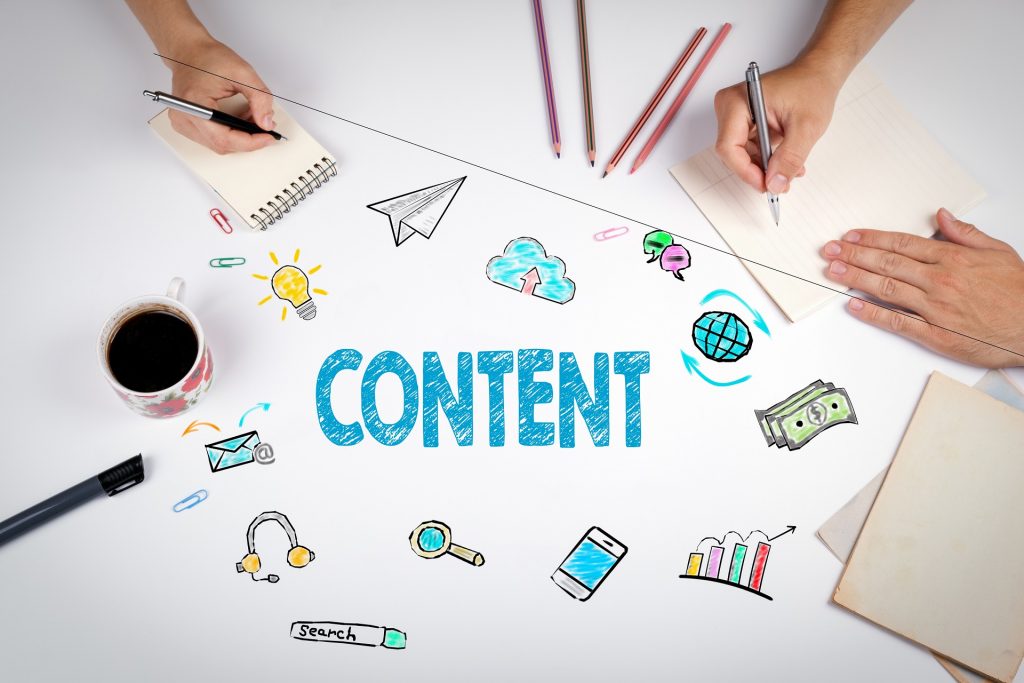 The Importance Quality Over Quantity
Driving traffic and conversions on a website requires a thoughtful, long-term strategy that includes quality content as its foundation. The ever-increasing volume of content on the web is messy and distracting. However, companies that focus on quality content, produced consistently over time, will still have an advantage in their target market. They will create a web presence that stays strong and produces results over the long haul.
From the Plain-text Past…
If you are old enough to remember, many of the websites on the early World Wide Web were simple, plain text documents. Most were by university-based scientific departments and physics laboratories that published research and ideas that colleagues around the world found valuable to read and save. This was good content! Well researched and simply presented.
For a taste of this early web, see Tim Berners-Lee's first website. Between 1991, when that first site was created and the year 2000 there were only about 17 million websites.
…To an Evolving Web Landscape
Fast-forward 20 years and we have very different web landscape. With nearly 2 billion websites and a host of protocols (video, chat, podcast, email, etc.) delivering content, the volume of information is deafening. Competition for eyeballs has created a barrage of new techniques to draw user's attention to websites.
Headlines like "5 Simple Ways to Make a Million Dollars" dominate online publications and even the most sophisticated writers struggle to get their messages out using traditional techniques. While not all strictly clickbait, surfing the web starts to feel like standing in a supermarket checkout aisle browsing trashy tabloid headlines.
Being Heard Above the Static
For companies with a serious product or service on offer, and a high-quality reputation to maintain, digital marketing can feel like a minefield due to the variety and complexity of the space. Business owners are asking themselves where to put advertising dollars, on what channels, and how to measure their results. The primary question is: What will work best to help improve our sales?
When confronted with this digital marketing dilemma, it is important to keep the basics at the forefront of your digital marketing plan. High quality content is the still the cornerstone of a good marketing campaign. Content is still King. An interested prospect will appreciate a rich, informative web page filled with text, images, video and whatever else will make a positive impact on your prospects.
Content Quality over Quantity
Consistent quality is a much better approach than watered-down content produced in volume. Create a publishing plan for your content on a quarterly basis. If you are not a writer, videographer, photographer or PR guru, work with professional content creators to produce and publish material for your website.
Producing high-quality content is challenging and it does not produce instant results. But for companies that are focused on long-term success for their websites, the rewards are clear: a sterling reputation online, brand awareness, customer service, improved PageRank and increased ROI.